Driver Training in
Moncton and Riverview New Brunswick
D riving is a skill, or rather a set of skills. Driving requires combining the use of eyes, ears, arms and hands, legs and feet, and mind to ensure that you, your passengers, and other drivers get to where you want to go safely. You must have high situational awareness, as well as strong knowledge of the rules of the road, to be a sound driver.
Driving schools in Moncton and Riverview can provide a lot of this training—which mainly comes by experience. As you look around for driving schools, make sure you select one which knows Moncton, Riverview, and the surrounding area well.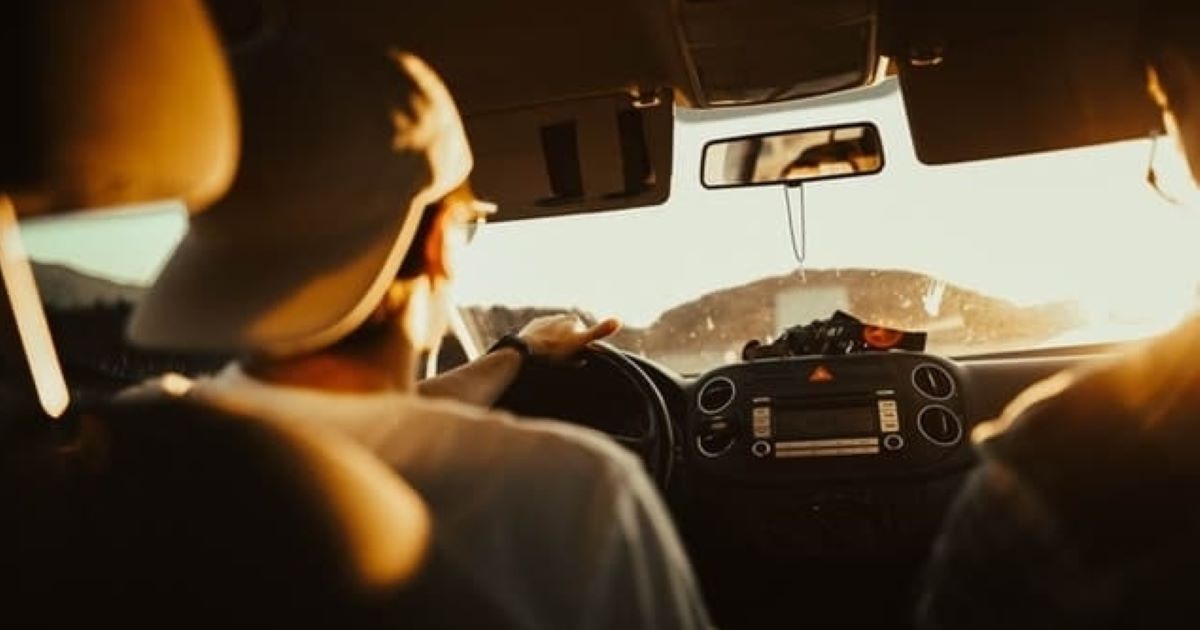 Graduated Licensing
New Brunswick has a graduated license system—the Class 7 license. The Class 7 license comes in two levels, and it will take at least 24 months to complete all training, practice, and testing to get a full Class 5 license.
The Class 7/Level I license is available to all new drivers at 16 years old. You must pass a vision test as well as written, basic, and road sign tests.
Drivers remain at Level I for at least 12 months, unless they complete the course of instruction at a licensed driving school. If the course is completed, then the new driver may take the road test as soon as 8 months after receiving the Level I license.
Under a Level I license, the only passenger you're allowed to have in the car is another driver, who has a full Class 5 license, who has been driving for at least 3 years. That driver must be in the front passenger seat. The instructor from your Moncton or Riverview driving school will of course qualify.
You may not use an electronic device while driving. You may not drive between midnight and 5 am. Driving with a Blood Alcohol Content of more than 0.00% will result in a one-year suspension and a return to the beginning of the process.
Road Test
When you are 17—or 16 years, 8 months if you have completed a driver education course—you may take the road test to obtain Level II of the graduated driver's license.
You must provide the vehicle for the road test, and the Provincial government recommends using the car you will be driving as the testing vehicle. Some driving schools in Moncton and Riverview will allow you to use their vehicles for the road test.
The road test will require you to demonstrate your competence in a variety of driving skills. Each driver should be able to perform them all. The skills the examiners look for include:
Stopping and starting on the level and on hills.
Changing gears smoothly (for manual transmission cars) on the level and on hills.
Signaling and making left/right turns.
Backing the car up.
Following other vehicles properly
.
Providing proper signals for turns and lane changes.
Parallel and angle parking.
Complying with all traffic control devices, including signs, signals, and pavement markings.
The road test will cover over 3 km of road, and much will be conducted in fairly dense traffic. The Provincial driver's handbook has a sample checklist which examiners would use during your road test. The handbook recommends that the licensed driver riding with you during your Level I practice driving use the check list to help you work on your driving skills.
Class 5 License
Once you have your Class 7/Level II license, the balance of the 24 months before obtaining the Class 5 license requires you to drive with the Level II restrictions. You may not drive between midnight and 5 am if you are under 21 years old, unless you're driving for work or educational purposes. You may not have more than three passengers in the vehicle.
Once you have had your Class 7 license (at both levels) for at least 24 months, you may apply for your Class 5 license.The Class 5 license allows you to drive any two-axle vehicle, except for taxis, ambulances, or buses.
Should I Use a Driving School?
Some parents may wonder if using a driving school is worth the price. Many parents are safe drivers, and they have driving habits they want to teach their children as they drive around Riverview and Moncton.
Just because someone can do something well does not mean they can teach it well. Your good habits, also, may be so much a part of you that you don't think of them. Finally, experienced drivers might have short-cuts which are safe, but are not things which should be taught to new drivers.
For example, the experienced driver may know that the speed of traffic is safe, but a new driver should not drive above the speed limit. You may tend to flatten curves by crossing the middle line. You want to make sure your new driver follows the rules and learns by experience.
Driving school instructors in Moncton and Riverview also can provide sample road test sessions as part of their time with you. Many driving schools can pick you up and drop you off at home, if its within their service area, as well as provide you with vehicles for your road test.
Driving Around Moncton and Riverview Everyone in New Brunswick wants the roads to be safe. Safety requires all drivers to be well-trained, responsible drivers. Using the services of adriving school in Moncton or Riverview will make you a safer driver.
The money you spend for your professional driving school may be the best investment you can make in keeping New Brunswick's roads safe.