With 20 Years Of Experience, 11 Locations, And Over 50,000 Students Successfully Educated, We Are The #1 Driving School In New Brunswick And Nova Scotia. Safety Comes First For All Of Our Students.
We're Excited To Teach You How To Drive Safely!
New Drivers
How do you learn? People learn in different ways. And no one has a better learning style than anyone else. Some experts say there are as many as seven different learning styles; but it's easier to narrow it down to three types of learning . . . we'll call them:
Listening Learners
Seeing Learners
Touch / Experience Learners
The RightLane way of training appeals to all three types of learners in both the classroom and behind the wheel. Our courses are interactive, real time and relevant. Learners participate, research, get hands on and contribute to the learning environment.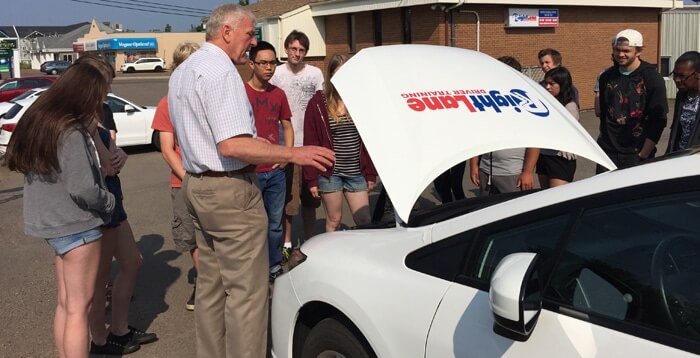 Our RightLane curriculum includes, but is not limited to the following:
The Graduated Licensing System and what it means.
Roles and responsibilities when using the Highway Transportation System
Traffic Control Devices, ie. Signs, signals, pavement markings, etc.
Administrative laws, ie. registrations, point system, rules of the road, etc.
Physical and mental health of the driver.
Road rage
Alcohol and drug influence.
Pre-drive inspection and protocol
Basic Manoeuvres such as steering and visual tracking, acceleration and braking, etc.
Defensive Driving
Safety Technology
Laws of Physics
Stopping Distances
Driving Techniques
Driving in urban and rural environments
Expressway environment
Driving in adverse conditions
Emergency Situations
Your engine and power train
The chassis
Owning a vehicle
Planning a trip.