Winter Driving Tips
D

riving in The Maritimes is hard in the wintertime. With the weather changing at any moment, and our world-famous winter storms, things can get hectic. While we feel that those who have learned to drive with RightLane have the knowledge and skills they need, here are some tips and reminders to help keep you and your family safe!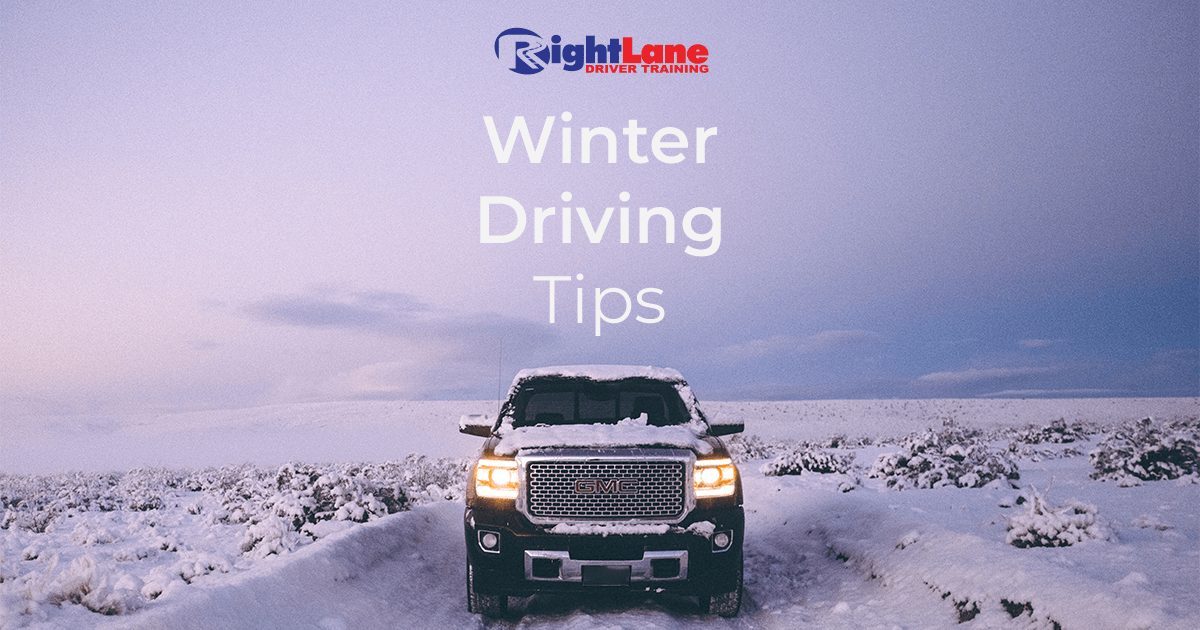 Be Prepared: Knowing is a big part of the battle of driving in the winter. Check the weather before you leave so you have an idea of what to expect on your route. If conditions aren't ideal, give yourself extra time, or consider if the trip is necessary.
Winter Tires: If they're not on yet, get them on now. While all-season tires are great for Spring, Summer, and Autumn, they are not ideal for winter driving. Keep yourself safe by making sure that the only thing that touches the road is ready for what may come its way.
Be Prepared: With a winter vehicle emergency kit, you give yourself a chance to stay warm and comfortable if you're stuck, and in some extreme circumstances, a chance at surviving. Your kit should include a blanket, non-perishable foods such as energy or granola bars, a blanket, a small shovel, jumper cables, flares, and a flashlight. It helps to dress for the weather when you travel in wintertime, as well.
Don't Panic: Getting stuck in the winter, while stressful, is not the end of the world, and is really a rite of passage for Maritimers. Don't overexert yourself trying to push the vehicle out. Stay inside, with the window slightly cracked for fresh air, and wait for help.
Stay Charged: Before you travel anywhere, especially in poor conditions, make sure your phone is fully charged. It can help people find you if you become lost, and is your lifeline if you need help. Avoid using the phone while you're driving; it is distracting and illegal.