GUIDE TO DRIVER EDUCATION IN RIVERVIEW AND MONCTON
F or most people, obtaining a driver's license is an important life event. Whether earning the privilege while a teen, or attaining the skills as an adult, the ability to drive provides each person with an added degree of independence and security. Especially in rural areas or towns with low public transportation, the license gives each person the ability to get to jobs, family, friends, and shops.
Driver education programs are geared towards ensuring your safety behind the wheel, as well as giving you the skills to keep other people safe. New Brunswick does not require a formal driver education program in order to obtain a driver's license. A local driving school in Moncton or Riverview, however, will provide you with all the skills to pass the test and be a life-long safe driver.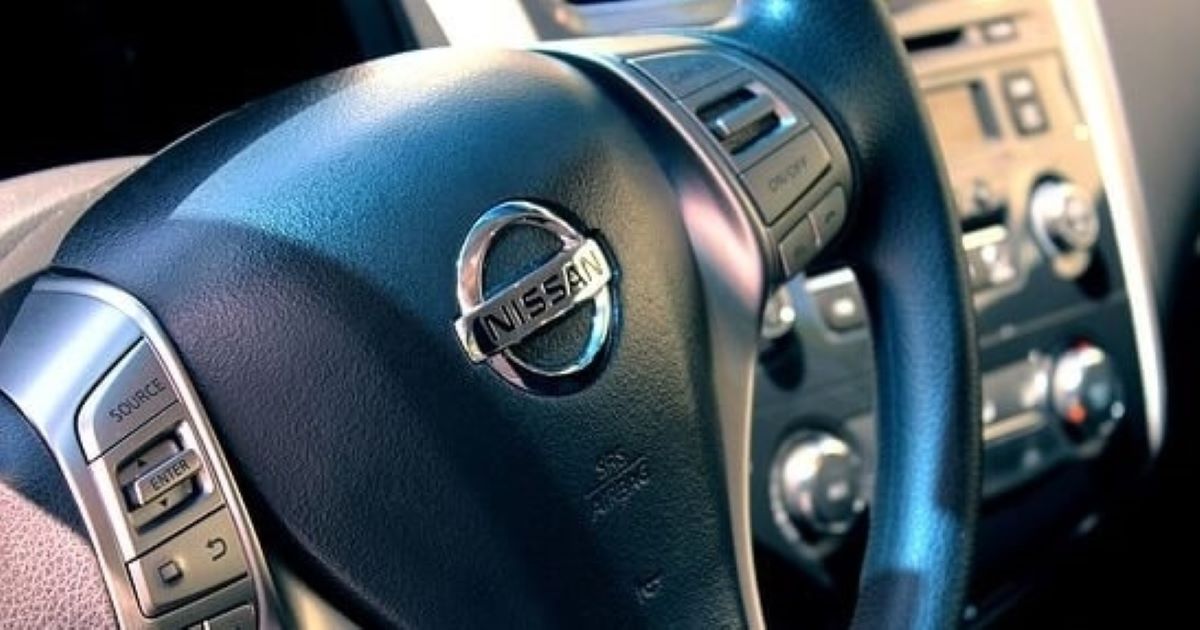 WHY SHOULD I TAKE A DRIVER'S EDUCATION COURSE?
Parents of teen drivers and some older drivers may wonder if formal driver's education is worth the time and cost. Most parents, after all, are safe drivers, and know the driving habits they want to impart to their children as they drive around Moncton and Riverview—and the rest of New Brunswick. Many parents may also see the time spent teaching driving as good bonding time with their teen drivers.
Some older novice drivers may feel awkward attending classes with young people, and that feeling is understandable.
Driver's education is worth both the time and expense, and is also a wise course of action. Completing a Provincially-approved course allows new drivers under 18 to seek their Level 2 license four months early—we'll discuss the graduated license program later. In addition, completion of an approved program can save significant amount on the very high insurance premium paid for young drivers.
While premiums vary by company, car, locality, and other factors, it is likely that the savings in the first year alone will exceed the cost of the driver's education course—possibly even by a factor of two or three. If the new driver keeps a clean record the savings will be significant, and the premiums may come down.
Beyond the clear savings from your investment in driver's education, there are other reasons for new drivers to complete a driver's education course. While some parents may be able to teach driving well, being able to do something well does not mean that you can teach it well. You may also not have thought about your driving habits for years, and may not be able to communicate them effectively.
In addition, you may have some "short-cuts" you use while driving, based on experience, which should not be used by new drivers until they have driven for years. For example, you might know that driving the speed of traffic on the highway is the safest speed, and thus are comfortable driving at 130 km/h on the highway—but that's not wise for a new driver. Another short-cut you might take is to flatten curves by crossing the middle line on a windy road—making the turns easier and less sharp. New drivers should not be taking these shortcuts. You want to make sure your new driver follows the rules and learns by experience.
Driving school instructors in Moncton and Riverview also can provide sample road test sessions as part of their time with you. Many driving schools can pick you up and drop you off at home, or allow you to use their cards for your road test.
You will be at a significant advantage if you complete a driver's education course. You will be a safer, more knowledgeable driver—and you will have saved money along the way.
NEW BRUNSWICK GRADUATED LICENSES
All Provinces have a graduated license for new drivers—each step of the graduated license means that you will gain more freedom in driving, but will have to demonstrate your skills along the way. Each license class increases your freedom on the roads, but the key classes are Class 7 and Class 5 licenses. The New Brunswick Driver's Manual outlines all 9 classes.
Level 7 licenses are what might be thought of as the learner's permit and the "novice driver's" license. A Level 7 license is available to those 16 years old or over—all drivers need to spend at least twenty four months with a Level 7 licenses before moving to Level 5 (Level 6 is for motorcycles).
All new drivers, regardless of age, must participate in the graduated license program.
Level I Licenses
Your Level 1 license is the equivalent of the "Learner's Permit" in many places. You must be at least 16 years old to obtain a Level I license, and if you are under 18, you will need the consent of a parent or guardian to obtain one.
All drivers must begin with a Class 7/Level I license. While you drive on a Level I license, you must have an accompanying driver in the vehicle. That driver must have a Class 5 license, with at least 3 years driving experience. That driver must sit in the front passenger seat, and you may not have other passengers in your vehicle. You may not drive between midnight and 5 am.
If you graduate from a Provincially certified driver's education school you may apply for the Level II road test after eight months; otherwise, you will have to wait 12 months before you apply.
Level II Licenses And Class 7 Restrictions
When you pass the road test, you obtain your Level II license. This license lasts for the remainder of the twenty-four months of your Class 7 eligibility.
Level II carries lower restrictions than Level I. You may drive with up to three passengers, although no more than one may be in the front seat. You may drive between midnight and 5 am for work and educational purposes, and you may apply to drive during those hours for other reasons. If you are with a driver with a Class 5 or better license with 3 years' experience during those hours, then you may drive for any purpose.
It is important to note that you can be forced to restart the entire graduated license process. If you are found to have a blood alcohol content of greater than zero, then you begin again. From the beginning. You lose credit for all courses, classes, and behind-the-wheel training you have taken. You will be allowed to start again after a one-year suspension of driving privileges.
It is worth noting here that if you are under 21, you are restricted to a BAC of 0.00%, even when you have a Class 5 license.
You may earn 3 points for each of the following offenses while driving with a Class 7 license:
More than three passengers.
Driving between midnight and 5 am.
Driving without an accompanying driver.
OBTAINING THE LEVEL I LICENSE
To obtain your Level I license, you must pass three tests and present acceptable identification.
Vision Test—To obtain your license, you must demonstrate vision of 20/40 in the best eye. You may wear corrective lenses to achieve that goal. You will have to wear corrective lenses while driving if they are needed for the test—and the license will be noted appropriately.
Road Sign Recognition—The road sign recognition test will require you to recognize a variety of highway road signs. The test consists of twenty signs, and you pass if you recognize 16 of them—provided you recognize "Stop", "Yield", and "School Ahead". Identification of these three signs is mandatory.
Rules Test—The Rules Test is a twenty-question test on the various rules of the road covered throughout the New Brunswick Driver's Handbook. You must answer sixteen correctly. The Handbook uses both metric and Imperial measurements, but the test uses the metric system only.
You will also need to provide identification and proof of residence when you apply for your Level I license.
The most common identification documents are passports, birth certificates, or court orders—provided they include your date of birth. Residence can be established by a variety of documents, and you must bring at least two. Common documents included current utility bills in the name of the applicant or immediate family member, bank statements, or tax bills. These documents must reflect the address to be used on the driver's license.
A complete list of acceptable documents for identification is available from the Province. Parents will have to approve Class 7 applications for all persons under 18 years old.
CLASSROOM DRIVER'S EDUCATION
New drivers in Moncton and Riverview—and all of New Brunswick—can complete their classroom training from the driving school either in person or on-line—noting that on-line students must attend a five-hour session in person. In-person instruction from RightLane Driver Training takes place on Saturdays and Sundays at various times throughout the year, while on-line modules can be completed at your own pace.
In either curriculum, the first twenty hours covers a variety of topics, all intended to help you become a better driver. The final five, including the in-person requirement for on-line students, helps tie everything together, and provides a final test before proceeding to the behind-the-wheel training.
Topics covered during the classroom instruction include:
The Vehicle Itself—you will learn what you need to know about the vehicle, including the chassis, engine, power train, equipment, turn signals, tires, and brakes. This information is key to safe driving and understanding the machine you are operating.
The Rules of the Road—you will understand your rights and responsibilities under Canadian and Provincial law, as well as the meaning of traffic control devices, turn signals, and stopping distances.
Driving Techniques—you will learn how to maneuver your vehicle, including acceleration and braking skills, visual tracking, steering, stopping distances, entering and exiting highways, and driving in rural and urban locations.
Decision-making—driving requires decisions, and the factors which can interfere with decisions should be understood. Your mental state—including worry, fatigue, and anger—influences your driving, as do alcohol and d Distractions interfere with safe driving, also—the cell phone, conversation, and radio are all distractions.
Safety—you will learn how to make sure your vehicle is safe before and during driving. Tires and brakes, as well as other equipment on the car, can prevent safe traveling.
The New Brunswick Driver's Handbook covers many of the topics we cover, although not necessarily in the same order. Between our instruction and your review of the handbook, you will know what to do.
BEHIND THE WHEEL TRAINING
Once the classroom education is completed, you will be scheduled for 10 one-hour behind the wheel lessons, allowing you to drive around Moncton and Riverview. During these lessons we will work through all the skills expected on the road test.
The lessons will take place weekly, and you should practice 3-5 hours between each lesson. You may practice with any Class 5 license holder with 3 or more years driving. Using the road test checklist found on page 11 of the handbook will be helpful during your practice driving.
RightLane Driver Training builds a final review session in just before the road test. In addition, you may use the training vehicles for your road test.
ROAD TEST
The road test is, of course, where you demonstrate that you know how to drive. Your driving school in Moncton or Riverview will help you prepare for this test in the classroom and behind the wheel. You should know, however, what to expect on the road test.
Make sure your vehicle is properly registered and inspected; it must also be insured. If you use your driving school's vehicle it will be ready to go.
The Driving Examiner is not there to trick you. The examiner knows you are nervous, and wants you to do your best. Listen to their instructions, and know they will not ask you to violate the law.
To pass the test, you should be able to demonstrate the following driving skills:
Stopping and starting the car, on the level and on a hill.
Making safe left and right turns, with signals and proper speed adjustment.
Backing the car on the straight and in a turn.
Following vehicles with proper spacing and awareness.
Using turn signals at the proper time to turn and change lanes.
Safely and properly parallel and angle park the car.
Observe and comply with all traffic control devices—lights, signs, pavement markings.
The test will probably take place during periods of fairly dense traffic, and will require you to drive at least 3 km. You will therefore be demonstrating your knowledge of the rules of the road, as well as other aspects of driving, including perception, spacing, active seeing, and situational awareness.
PRACTICE DRIVING
Before you take the road test, you should practice during the eight months (or more) before you are eligible for the test. Make sure the driver with you has a Class 5 license with at least 3 years' experience driving. Your driving school instructor from Moncton or Riverview will probably provide you with guidance on the skills you need to practice.
Driving is a physical activity, and everyone learns physical activities differently, especially when they also require the appropriate state of mind. Defensive driving is the key to safe driving. Demonstrate that you are aware of potential situations before they happen, and you will be in good shape.
The Provincial Government provides a sample evaluation form in the handbook, which will be very helpful to you while you learn to drive. The form is found on pages 19 – 20, and your licensed driver can use the form to help you focus on different skills.
During each practice driving session, do not try to work on every single skill. If you know you have some difficulties with one or the other, focus on them. If you are learning on a manual transmission, of course, you will also need to focus on smooth up- and down-shifting.
Have your accompanying driver take you to blind intersections, highways, one-way streets, and intersections with confusing signs. You can also be a passenger with an experienced driver, who can talk you through particular intersections and other difficult passages.
While you learn to drive, you should feel safe—even though you are taking a risk. All of us take a risk once on the road, and the point of driver training and practice is to lower the risk. Some driving concerns should be easy to solve. For example, it should be easy to recognize and stop at stop signs gradually—but that skill still needs practice.
Work with your driving school instructor to create practice routes around Riverview and Moncton during the run-up to your road test. Find hills and difficult turns to use as challenges as you develop your skills.
BE A SAFE DRIVER
No one in the Province wants to keep you off the road. Everyone wants and maybe even needs you to be a safe driver in New Brunswick, Moncton, and Riverview. While working with your driving school instructor, keep all these tips in mind.
We know there's a lot to learn as a new driver, whether you're in your teens, or are a more mature driver. We also know that you can do it—it just requires your focus and attention as you learn this new skill—the skill which will give you your independence to go where you need to go.
We know there's a lot to learn as a new driver, whether you're in your teens, or are a more mature driver. We also know that you can do it—it just requires your focus and attention as you learn this new skill—the skill which will give you your independence to go where you need to go.
We have multiple locations: Oromocto, Miramichi, Fredericton, Moncton, Dieppe, Saint John & Quispamsis